Sand casting
– Hot since 1908
Melins Metall AB is a family-owned company that works with aluminium sand casting. We offer a complete solution, from initial drawing to finished product. We have the capacity to cast products up to 1500 kg and we can assist with post-processing. The company attaches great importance to rapid decision-making and strict delivery assurance, resulting in effective collaboration that saves both time and money.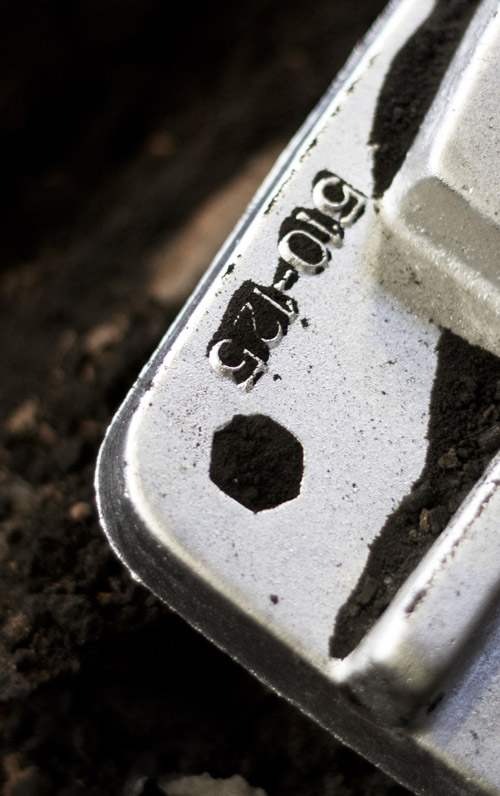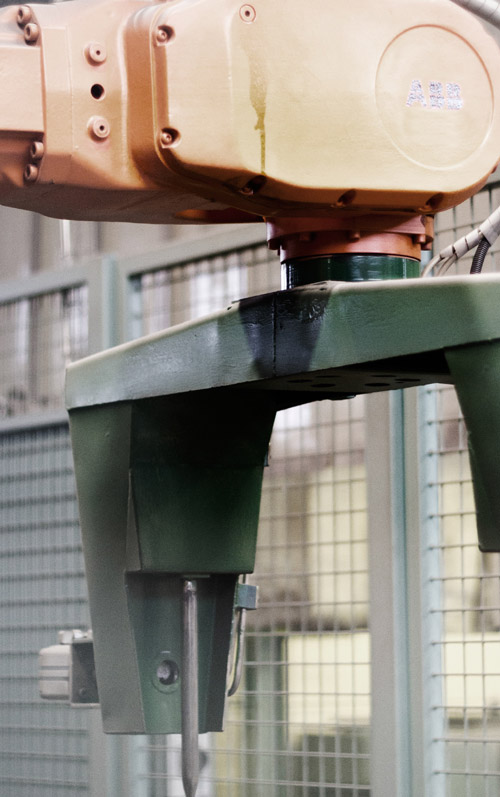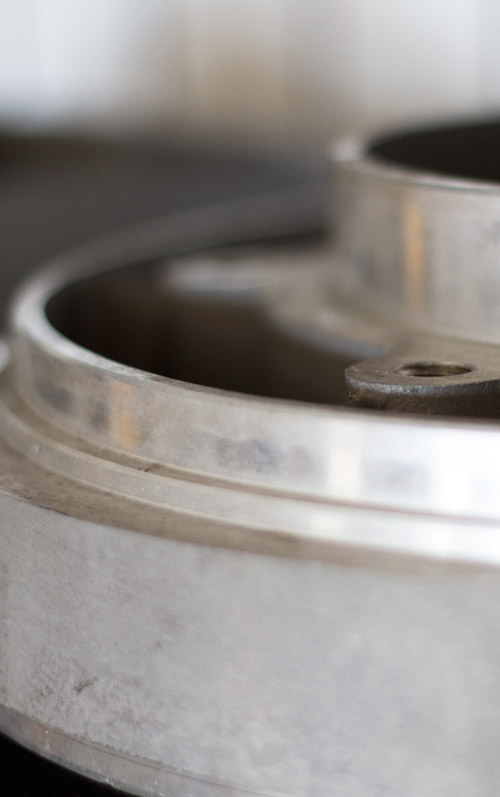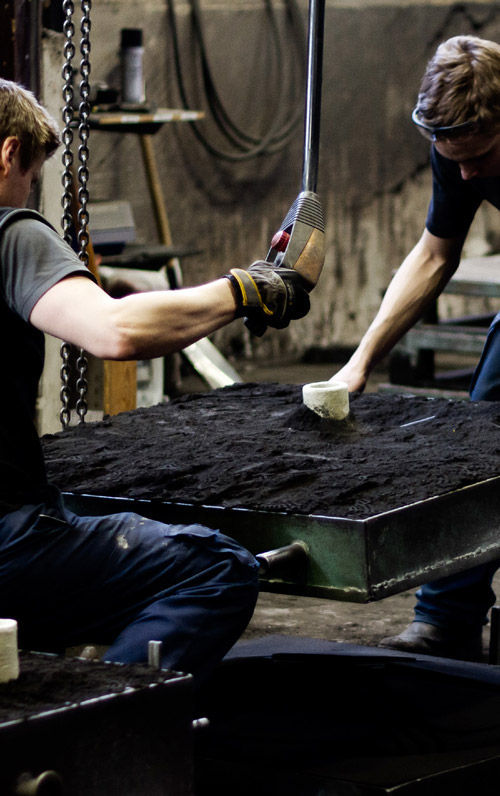 The capacity to cast up to 1500 kg!
Modern production
based on traditional
technology
Our primary production area is aluminium sand casting. We use recycled aluminium with a firm focus on sustainable environmental thinking. Although a great deal of traditional technology is still used, many years of continuous modernisation have led to a production system that is far more efficient than was ever thought possible in the past. A robotised moulding line ensures a high production rate, eliminates the most arduous elements and contributes to a better work environment. The outcome is an operating base where the benefits of manual technology are retained whilst a modern production facility ensures consistently high throughput. Apart from aluminium sand casting we also offer kirksite tooling.
Do you require hardening on a contract basis?
If increased hardness and strength are required, we provide continuous hardening of aluminium alloys. We also offer centrifugal blasting.
Delusions of
grandeur?
Definitely not.
But we would go as far as to say that we can cast almost any dimensions. Regardless of whether it involves a single prototype or a large production run, sand casting is particularly suitable when a task proves challenging.
We may never have attempted to cast a life-sized elephant but we do have experience of casting products up to 7 metres in length. We can also handle parts weighing up to 1.5 tonnes. Our spacious production facility and large smelting furnaces allow us to cast products that many other companies would consider far too difficult due to the size. This makes us highly competitive, particularly in projects that involve medium-volume production runs.
Are you looking for the optimal manufacturing process for your product?
We like to see
that you have
problems
Problem-solving is thus an extremely important part of the work process. Our long experience of sand casting has resulted in vital problem-solving expertise. We are only too happy to be involved in a project at an early stage to ensure the work proceeds in line with the customer's wishes – from initial drawing to finished product.
The flexibility of sand casting allows us to offer more advanced procedures. This could involve incorporating electrical components into a cast or making a cast of an engraving or a particular decorative feature. Regardless of the nature of the product or problem, we always relish the thought of taking on new and exciting challenges.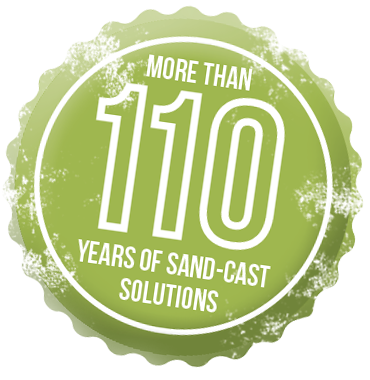 We're not afraid to
step up the pace
We guarantee on-time delivery and a rapid response in current projects. Regardless of the type of project, we endeavour in every instance to work as efficiently and effectively as possible. Located in the heart of the industry-dense Gnosjö region in Småland, we have customers throughout the country. Our projects are often subject to a tight schedule, which requires close collaboration with the customer. With short lead times and proximity to production, we can provide the customer with status reports on current projects, ensuring that the products are always ready on time.

As a sub-contractor, we frequently deliver products that then need to be forwarded by our customers. This makes assured delivery particularly important, allowing the product to reach the end-customer without any delays. This is one of the reasons why we prioritise rapid decision-making and first-rate delivery assurance. We aim to be a dependable supplier to our customers and in doing so establish effective collaboration that saves both time and money for all concerned.